Održan drugi sastanak projektnih partnera projekta WINTER MED
Details
Published on Thursday, 21 May 2020 14:58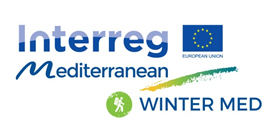 U utorak, 19. svibnja 2020. godine, održan je sastanak projektnih partnera "Winter Islands Network for all year round Tourism ExpeRience in the MEDiterranean - WINTER MED". Zbog okolnosti uzrokovanih pandemijom COVID-19, partneri su umjesto planiranog sastanka na Cipru, održali sastanak u obliku videokonferencije.
Na sastanku se raspravljalo o daljnjem planu provedbe aktivnosti projekta te mjerama koje je potrebno prilagoditi kako bi se projekt mogao realizirati u suradnji s dionicima. Slijedom postignutog dogovora partneri će zajednički tijekom lipnja i srpnja organizirati ukupno 13 webinara. Cilj webinara bit će predstavljanje primjera dobre prakse i dosad realiziranih europskih projekata koji se mogu koristiti u izradi turističkih strategija s naglaskom na vrijeme izvan glavnih turističkih sezona. Institut će slijedom navedenog putem e-maila i web stranice Instituta uputiti poziv jedinicama lokalne i regionalne samouprave, turističkim zajednicama i ostalim zainteresiranima da se uključe u rad webinara. Prvi webinar održat će se 4. lipanja 2020.godine, a webinar će voditi istraživači Instituta za poljoprivredu i turizam u suradnji s ostalim partnerima u projektu. Tema webinara bit će MITOMED+ pokazatelji održivosti turizma.
Videokonferencija organizirana je i vođena od strane vodećeg partnera ANCI - Association of Tuscan Municipalities (Italija) uz sudjelovanje ostalih partnera: EGTC EFXINI POLI - EFXINI POLI (Grčka), Development Agency of South Aegean Region – Energeiaki S.A. - READ S.A. (Grčka), Conference of Peripheral Maritime Regions of Europe - CRPM (Francuska), Larnaca-Famagusta District Development Agency ANETEL (Cipar), Institut za poljoprivredu i turizam - IPTPO (Hrvatska), Corsican Tourist Agency - ATC (Fransucka), Confesercenti Toscana (Italija), Services and Navigation Mallorca - Mallorca Chamber of Commerce (Španjolska), Agency for Tourism of the Balearic Islands - AETIB (Španjolska) i Dubrovnik Neretva Regional Development Agency - DUNEA (Hrvatska).
Iz Instituta, u radu videokonferencije, sudjelovali su: dr. sc. Kristina Brščić, dr. sc. Danijela Poljuha, Tina Šugar, Katarina Lovrečić i Ana Čehić. Sljedeći sastanak projektnih partnera planiran je za 17. i 18. rujan u gradu Korčuli.